Doordarshan
Presents
A Journey Through The World of Science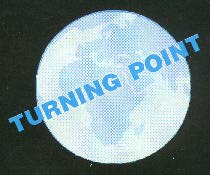 Script & Directed by:
Indraneel Kaul
Neelaabh Kaul
Co-produced by Doordarshan & Vyeth Television
DISCOVER THE SCIENTIFIC HAPPENINGS!
As we witness the Evolution of Man in a new Light

The Eve Hypothesis

As we explore a new concept in heart surgeries with VETS!

Video Endo-Thoracic Surgery

As we discover the fantastic possibilities of made-to-order Babies Designer Babies


As we investigate a new material that is lighter, flexible and yet stronger than steel

Composite Materials

As we experience goose pimples riding a

Roller Coaster

As we split the split second into thousands, millions and billions of a second

Time Keeping and Time sharing

All that and many other Stories in Turning Point Every Week on Doordarshan
LET THE SCIENTIFIC SPIRIT TRIUMPH!

Scriptwriter, Director and Producer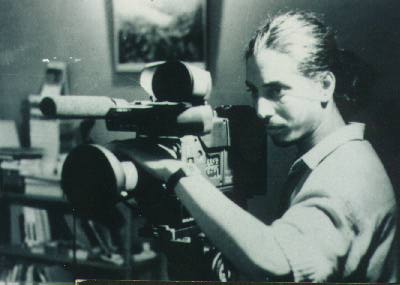 Indraneel Kaul
As I look back, fond memories flood my thoughts. I am reminded of the time when I started as an apprentice to my father (Shri Arun Kaul) and my elder brother (Shri Neelaabh Kaul) for Turning Point. That was in 1991.
A rank amateur at the age of 18, I started learning and contemplating, putting my ideas and thoughts, dreams and ambitions into this programme. Never did I imagine that my efforts would fructify into an Invitation to this Festival.
What I learnt from my peers and elders (my father, brother and uncle are all film-makers), from mistakes and mess-ups, I bring to you in the shape of this programme.
When I directed my first story in 1993, I was rudely brought down to earth from the cloud I had been on. It was perhaps a blessing in disguise. The humbling experience taught me that the process of learning is unending, that you never know too much.
The present series was important to me - not just because I was handling it without any interference (you have to know my father to realise the tremendous influence he is capable of exerting and so, the amount of liberty I could extract from him was perhaps the greatest boost I could get), but also because after the drubbing received in '93, Turning Point to me was a search for my identity.
The journey continues in Kashmir File - another field, another type of work, another world, which took me back to my roots, to the land of my father and forefathers. But I tried to go much beyond their age, to the pre-history of Kashmir - the two snow ages, megalithic and neo-lithic eras and the archaeological excavations, from Burzahom to Manda to Semthan...
And where do I go from here?
Who Knows!
Director-Cameraman and Scriptwriter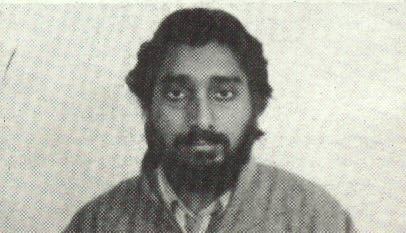 Neelaabh Kaul
When I passed out of the Film Institute in 1987, I thought I knew everything. I aspired to be the best Cinematographer and hoped to dazzle people with my work.
Today I realise, I am still a beginner both in Cinematography and in music (my first love!). May be a few years later I will have a few things to say. But as of now, I am happy brooding over my half baked opinions, statements and theories.
CREDITS FOR THIS PROGRAMME
Chief Producers:
Ms Naazish Husaini
(on behalf of Doordarshan)
Indraneel Kaul
(on behalf of Arun Kaul Productions)

Camera:
Neelaabh Kaul
S. Shankar
Chandra Shekhar

Editors:
Rajanak Ashok
Arunabha Mukhopadhyay

Music:
Pt. Ranu Bardhan

Narration:
Inder Mishra, Nithi Ravindran
Nikhil Kapoor, C. M. Mathews
Jasleen K. Vohra

Presentor:
Girish Karnad

Advisor:
Prof. Yashpal

Scripted Directed by:
Indraneel Kaul
Neelaabh Kaul


Turning Point won an award in IVFEST'95, Trivandrum.